When it comes to fabric, especially fabric for clothes, I gravitate towards natural fibers in saturated jewel and earth tones, but I also love unusual textures, vibrant prints, and eye-popping surprises. I am frugal, however; this means my purchases are either extremely selective or very, very cheap generally leave me feeling weak, helpless, and terrified of making that first cut around a pattern (as it turns out, time having passed since I initially wrote this post). And that's ok – I'm learning to sew, and I find that I tend not to cut in to fabrics that cost more than about $4/yard at this point. Joann's is great for stuff like muslin and flannel but I purchase my good stuff elsewhere (and then keep it neatly folded and covered in my sewing room).
Here's my current list of online sources. I'll try to keep it up to date.
Gawd. Too awesome. No words. I wants all the fabrics. I mean, just take a look at page 3 of their silks. I know. Right?
I don't even know where to start with these people. I would call it fabric porn, but that's waaaaaay too crass for this class. If I had a gazillion dollars I would spend it on Josef Frank textiles and cover every square inch of my living space with his fantasy creatures.
These folks also worship Josef Frank – they have a great selection of his designs. Not to mention their entire store in general.
This is currently my favorite store in the world. Literally. Only reason I haven't ordered anything is because I am completely unable to narrow the selection down in any way. Someday, I will. Be sure to check out this really wonderful article on the history behind this fabric at MessyNessyChic, too. Also this at Studio360.
I spent the better part of a day in a frenzied click-fest at this storefront. FABulous. Haven't ordered from them (yet) – a bit pricey. Will have to seek out the actual store next time I'm in the area.
I'm not sure how I found this place, and I haven't spent much time there (yet). I don't even remember bookmarking it. Glad I did, though. Fabrics by the roll? They got 'em.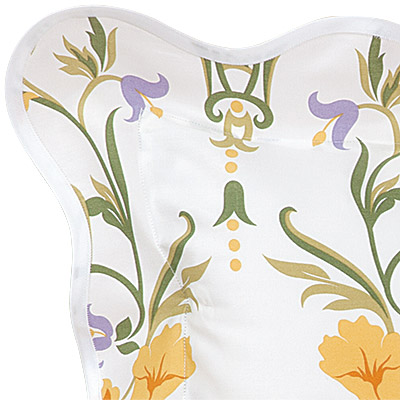 According to their About page, these folks got their start just up the road from my home town. I plan on doing business with them in the next year – as soon as my skills can justify it. I love their focus on Peace Silks and organic materials — and I especially love that they started doing it in the neck of the woods I was born in.
Technically, this is not a fabric store (they sell linens); however, they do offer 120″ fabric by the yard. And we're not talking just any old fabric. Including here because I dream of one day making my own bed linens, and also in honor of my 96 year old grandmother who had a long, successful career selling high-end linens.
Not sure how I missed this one before now – Girl Charlee has awesome prices, and specializes in knit fabric! I've seen it used all over the sewing blogosphere, so they're pretty well known. I haven't done much with knits (yet — I have patterns and fabric just waiting for me to dive in), but will definitely be a frequent flyer once I get the hang of them. They also sell "peach skin" fabric and chiffons, amongst a few other fabric types. The link is to their solid colors, which I tend to prefer in knits, but they have a very large selection of prints as well. Also check out their french terry knits (pretty sure that'll be my first purchase)!
This is probably the site I visit most, although I have yet to purchase anything from them. When I see a fabric I like somewhere and am not sure where to find it, I often start here.
Pricey. From Australia. Drool-inducing.
Someday I will order fabric from this place. Some. Day.
I love this store! I haven't made my purchase yet, but they have some fantastic coatings I'm seriously considering.
I found this online store when I was searching for Merino. LOOK. AT. THE. COLORS.
The best online source I found for plain silk, including Peace Silk. One day I plan to try out fabric dying, print making and fabric painting, and I will definitely be a customer.
An Etsy seller with a truly fabulous selection of fabrics straight from Japan.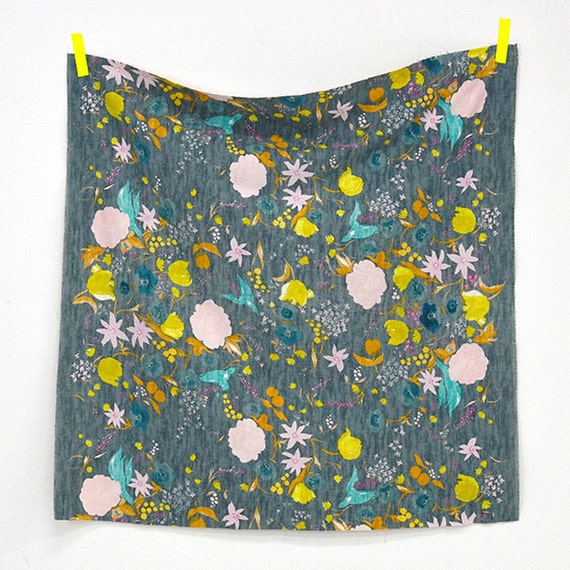 This store intrigues me, though I haven't purchased anything from them (yet). I tell myself I don't mind paying a premium/ordering by the ½ yard, because I'm supporting a small business — but the super shopper inside me usually wins out (unless I'm shopping locally — whole other story, then).
I love batiste nightgowns. I found a reference to this store somewhere when I was researching fabrics for Victorian-era styled gowns. Not a huge selection, but what they have is certainly difficult to find elsewhere, in my obsession-fueled-shopping-research-experience.
A great resource for old fashioned fabrics (as well as modern blends). Also includes books, threads, charms, smocking plates — a treasure trove of heirloom tools and materials for the little old lady in all of us.
I believe I bookmarked this because I saw it referenced as a good source for end runs and end of bolts. Looks promising.
This place has the best prices on Marimekko I've found anywhere, and they were a pleasure to do business with. I still have yardage of two different PVC-coated Marimekko fabrics I'm saving for something special (methinks a raincoat may be in order).
If I manage to complete my corduroy pants soon I may order some of this store's soft washed corduroy for another pair.
I have yet to fully explore this storefront but… Paris. French. France. Paris. Fabric. Paris.
Another online storefront I have yet to explore fully, but they caught my eye because they are one of the only stores in my list that caters to dressmaking fabrics.
This store also caters to fabrics for clothes – lots of good stuff, reasonably priced.
Brand new to my list as of today. Looks French. Actually Portuguese. Will make time to get to know soon.